Great and Better  – So What Does Put the Great in Great Yarmouth?
Better than anywhere in the world when the sun is out.
That is our unique town of Great Yarmouth.
Great The sun continues to shine on us here in sunny Norfolk, despite the threats of thunderstorms and rain, of which I have heard the odd crack in the middle of the night!
This has just about given our gardens a moist top surface and the sun comes back to rule again during the day!
Around the country children are breaking up for there Summer holidays and Great Yarmouth has started preparing for the vast amount of excited children ready to ride those donkeys on our beaches, build sandcastles and watch the fantastic display of fireworks every Wednesday evening on the seafront.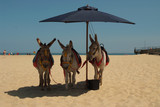 Great Yarmouth boasts both historical and fun entertainment for the whole family.
Where else can you watch Greyhound Racing, banger racing AND horse racing?
Maybe you would like to visit a traditional unique water circus, take in a concert or festival from the many events organised throughout the summer season?
Better than any other cuisine anywhere you will find are the unique Chip Stalls on the Great Yarmouth market.
We are spoilt for choice when we live here! Check out this link for the complete guide to whats going on in Great Yarmouth in the coming weeks and months, there really is something for everyone.
The GREAT is certainly GREAT this year…take a look..
http://www.great-yarmouth.co.uk/
We have so many things to be proud of aswell.
If you have not visited our store on Southtown Road yet, please let me tell you what you are missing out on!
Better Quality, Better Service and Better Value.
Better Furniture customer service has a series of activities in place designed to enhance the level of customer satisfaction.
A warm welcome awaits you in our Better Furniture Store on Southtown Road we are full of ideas and inspiration for you and your home.
Imagine your style and your colour choices and come and share your thoughts with one of our in-store specialists who can guide you through the many options of wood grains and tones. The possibilities and options offered in all ranges will bring your dreams to life.
We have beautiful room sets with all these options on display at our Better Furniture Store.
Store features include:
• Friendly Staff – We are not pushy sales staff! we are there to help you with what you are looking for and hopefully
impart some expert knowledge gleemed whilst working there!
• Easy Ways to Pay – Including a range of Finance Options
• Over 45 Free Car Park Spaces
• Wheelchair Access – With a lift to our Bedroom mezzanine floor which is full and varied – you will discover modern high
gloss bedroom ranges and rich traditional carved mahogany, with every other colour of woods inbetween!
• Big Brand Beds – We have over 40 beds for you to try all in one area!
We GUARANTEE not to be beaten on price! Low prices is the driving force behind most sales on the internet and with our
Better Value Guarantee, we fully embrace it!
I look forward to seeing you and hearing about your dreams and aspirations in store.
Better still bring along some of those chips off Great Yarmouth market! I like plenty of salt and vinegar!
See you in store, just ask for Joanne – Bedroom Specialist – Better Furniture Great Yarmouth
Until my next blog, sleep well and sound.